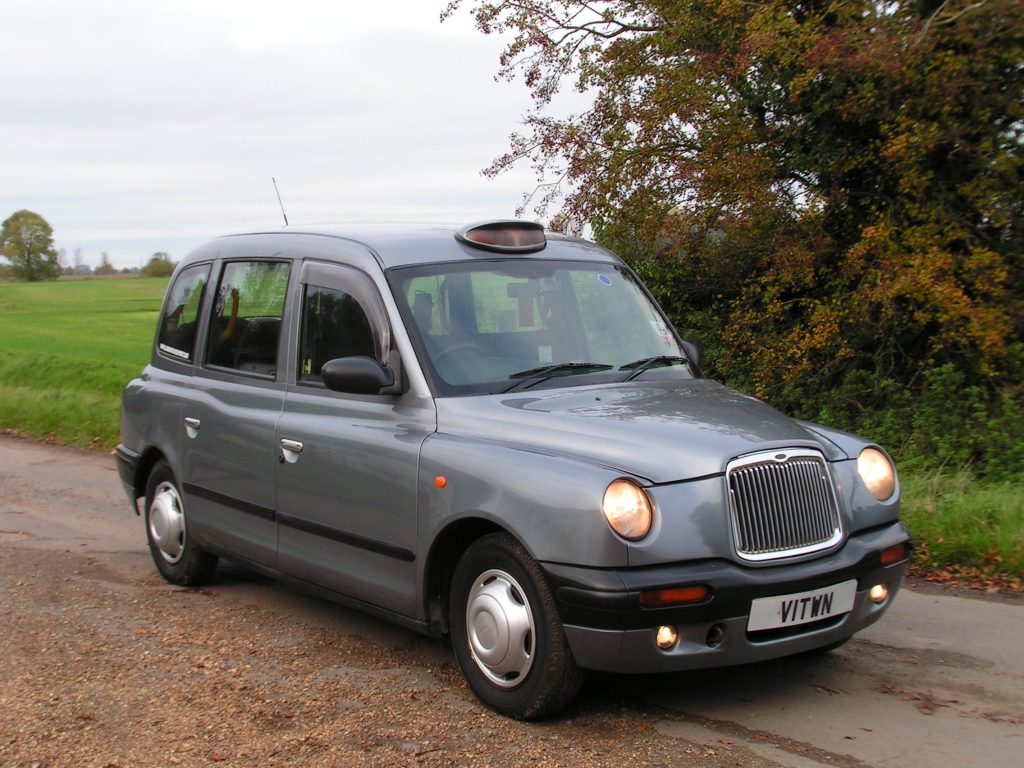 Now SOLD
New for Christmas one can only imagine how lovely Mr Stone would have been that year.
A tornado happened that month in London , the Ipswich serial killer was convicted, and where this taxi was built by hand, Coventry, Peugeot pulled out of the same city and closed the old Humber car factory.
A most discerning presence of a London taxi in Stone metallic grey colour.
A true one owner operator London taxi that has just finished service in the city of London.
This being so, 6 month mot checks are carried out to keep these taxi save and double checked.
This being the posh silver edition tx2 model is a ford engined automatic gearbox with electric overdrive and the famous London cab power steering. Airconditioned to front of cab too with 4 electric windows full central locking and immobiliser, along with colour coded bumpers and side door protectors which offer protection to the side of the taxi.
Just out of the paintshop, Mr Stone has just been once again made a pristine example of the famous London cab, and being the ford engine it lives up to the knowledge one can hear a London taxi before seeing it..
The last of and model is better than the first of the new model, such is the case with Mr Stone. The build quality really was at its best in my opinion around this time in the life of LTI..no interference from any outside parties, very proud people built very proud examples of iconic modes of transport.
The gearbox is unique. In normal terms a 3 speed automatic gearbox which is a precise short shift unit helping with the emissions as well as the smoothness..then if you're travelling over 40 mph a switch gets you into overdrive mode..and you're travelling at 60 mph just above tick over really..
Then in London traffic, flick the switch and its under 30 mph time again but still being hyper smooth in operation.
Expect 40 mpg normal driving. Expect not to use this vehicle as a getaway vehicle unless the police officer is on a moped. Saying that, i am very happy driving my TX2 taxi as daily transport, with 90 bhp its less than the later TX4 model but it makes up for it in its shear build quality and sturdiness associated with a London taxi.
Expect a turning circle of 25ft..same as a motorcycle and expect nice cozy heating front and rear with intercom and 6 seater capability. We offer a 7th seat conversion with all our taxi.do ask for upgrades.
Like all our taxi, Mr Stone can be purchased with just our professional on the ramp safety check and years mot.. We tend to change all fluids as part of course during this time, or can have our superb welcome to its new life upgraded menu option service and preparation which will include future work and preventive stuff being carried out before it leaves for future fun.
Mr Stone being the TX2 ford model carries EURO2 status .
Being SILVER TX2 edition makes for nicer interior. Airocon to front cabin. Posh carpet and sterio and integral fog lights to name just a few options, UVA tinted glass being another along with rear cabin operator options for comfort and safety.
The second custodian, is very please with he purchase of Mr Stone, a prince among the masses.