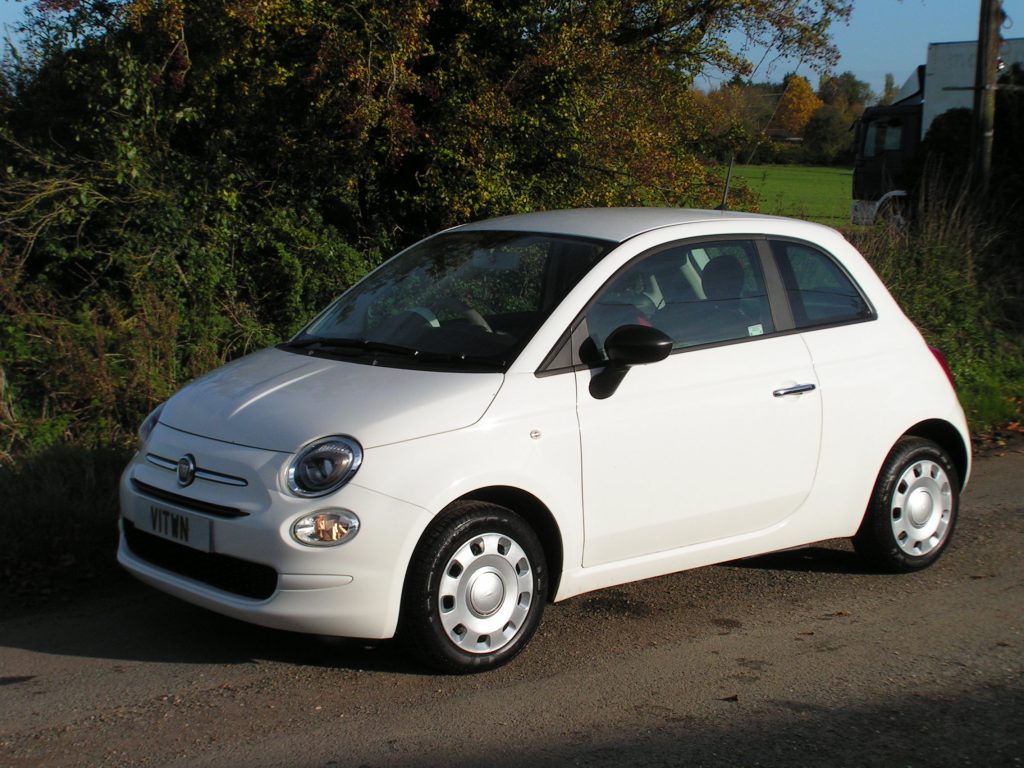 Strawberry is our FIAT 500 POPULAR 1.2 3 door petrol hatchback. A christmas present in 2016 for Mouse. So we had a 2017 model registered early so Santa arrived it on time.
Ours since 50 delivery miles.
Under 18000 miles from new.
Driven by Mouse, cleaned by Mouse. Protected by Mouse.
Nobody else gets to drive it. Even has a steering wheel cover from new in case one of the engineers had to move it.
Non smoker, no pet has been allowed in. Still smells new.
Valeted every 3 months since new. Full wheel off service every 12 months.
Its very posh.
We even have the brand new tyres still in bags if you want them. On delivery I thought the tyres where hard ride.
So I supplied and fitted a set of new Avon soft radials. New tyres suggest 500 miles or less..kept properly in cool storage..
Has stop start option. So came with the biggest battery.
Has town and parking power steering option..so lovely normal power steering or mega light power steering for parking etc.
Has driving light option too..
Mot this week..10-11-2021. Our pleasure.
Mouse gave up a lovely electric car for strawberry. As soon as she noticed this new model..all she talked about was a white fiat 500..
So Santa brought her strawberry.
Spare wheel never been out.
As nice a used vehicle will ever be. No excuses.
Road fund tax is £155 per year.
Engine is 1.2 litre petrol with 5 speed manual gearbox.
69 bhp..lots of smooth power. Effortless.
And always over 50 mpg.
Its as photos or better. Probably a stone chip somewhere. Its used. An if i recall a repaired chip in the screen one year.
If you want nearly new safe and the knowledge of who has owned and used it..look no further..
Price includes a full 12 months mot. A full tank of fuel, (the spare set of original tyres if required) we will also as a Christmas present
Pay your first 12 months road fund tax.
We can quote for delivery either driven or covered vehicle transporter.. Our pleasure.
Mouse is having santa deliver her new mode of transport christmas day.
If you need us to store strawberry until christmas (i remember we hid it away for a week or so when new) we can offer this service.
£7866 buys peace of mind.
Warranty can be arranged at cost. 
Private number plate not included.
BL66JZW will come with sale.