Born July, sue spent her working life in central london doing what taxi do best.
Not a hire taxi so only 2 dedicated owners from new.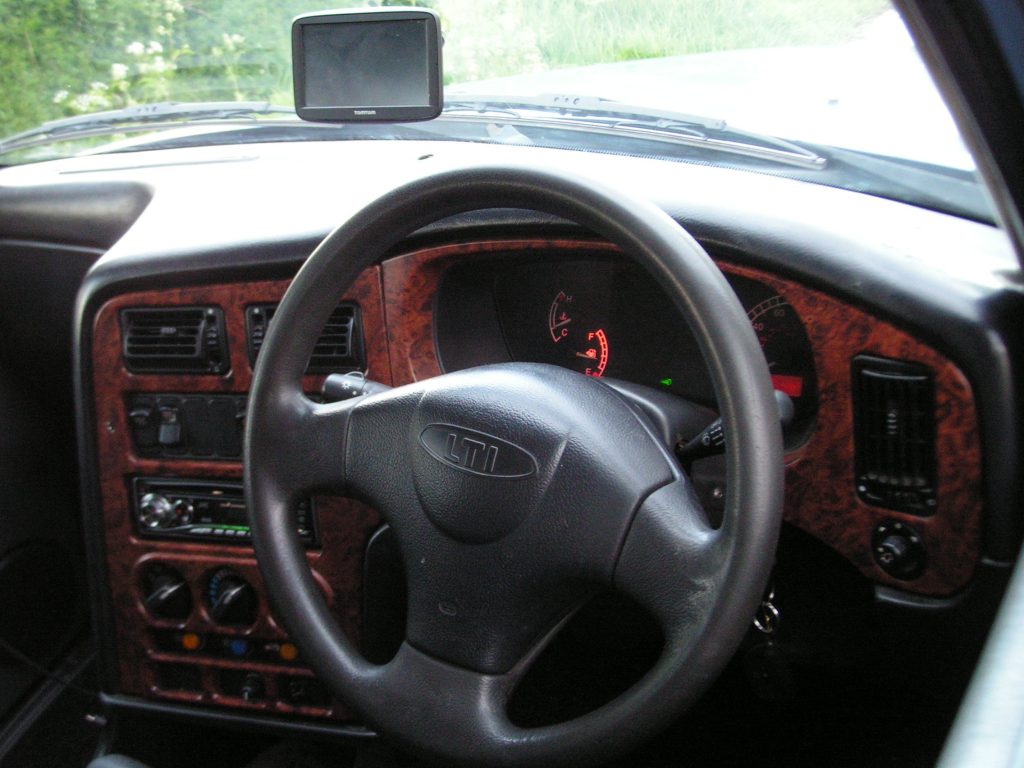 Second owner purchased sue in august 2010 and used her as a hackney carriage in central london until 2017-2018 when sue was totally refurbished as she had reached the age of mandatory london lord mayor rules.
So when they get to a certain age they cannot be licenced to operate in central london.
Unless they get zero,d. Which means a total refurbishment and available to be relicenced.
Most dont bother and part exchange their older taxi for younger or new.
But many make the decision to have their taxi rebuilt to pass the strict licence laws for london hackney carriage taxi.
Sue was fully rebuilt and we have on file in febuary 2018 a zero miles engine was replaced
Along with a fully rebuilt gearbox. (makes sense to do this same time) and then some..like propshaft, rear axle, full steering and brakes..suspension and all electrical and moving parts.
Sue then went to the bodyship for a refurbishment and last but not least the interior and glass package to make her compliant for the rebuilt licence.
Sue packed in working london july 2021 after a full 14 years of continuous service.
How does sue look. Lovely.
How does she drive. Lovely.
How does she smell.lovely. Not all taxi smell nice.
We would compare sue to a 6 or 7 yr old taxi looks and ondition wise.
Euro 4 diesel engine. 5 speed automatic gearbox. 25ft turning circle.
Airconditioning to drivers compartment.
Hot air heating to rear compartment.
Four electric windows. Front windows having the lovely factory wind breaks which make a world of difference. Full intercom..adjustable or switch off option.
Full seat belt compliant for 5 passenger and extra belts for disabled use.
Sue comes with both ramps..the one fitted inside the rear..two part unit easy to use which
Is in fact made for operating on the big london curbs..the angle is curb correct..
When no curb its rather tight angle for heavy chair..so in the boot sue has her stage 3 ramp extension which is fitted in seconds make loading angle so much easier.
This stage 3 extension can also be used as a stepping stone for the high taxi entrance if required..better still the disabled seat can be operated to meet the client outside the taxi then clicked back into place. Clever things these taxi.
A 7th seat option is available if required. Compliant approved and seat belt included.
Sue has a cam belt. New with its engine in 2018 and minimal miles covered in last few years meaning replacement miles is at least another 60,000.
Sue comes with two sets of keys and working security key fobs.
Before sale. Sue will get time on our workshop ramp and whatever is required will be rectified in the sale price.
Additional upgrades can be quoted for and done in house.
Including major gearbox service, replacement items buyer wishes for maybe a long haul drive home (you would be suprised how far our taxis go) and often we supply and fit 5 new tyres before collection.
This taxi for instance has two serpentine drive belts, we can change these and supply replacement items if required. We hold most things in stock.
Tinted windows keep a taxi cool..not expensive and worth the effort.
Towbar and electrics can be fitted
Even a roof tent has been one of the requirements from one client.
We know our taxi,s and hands on advice is free.
We can also supply a future spares package with your purchase.
Weather sue goes back into being a taxi or a fun private or corporate vehicle is your choice.
One thing is for sure..sue is not for the private introvert.
People worldwide love london taxi..they all have a story about their cab trip in london.
Sue is a smile a mile.
And awaiting her next adventure.
We are global shippers of interesting fine things, including london taxi and we hold global ERORIE shipping numbers and understand all you import and legal requirements and how to pay as low an import duty as possible. We are not collectors of tax for any country.
Here to help.
Driving tuition free id required. Two hours with Mark in your taxi will give you many a tip to conserve fuel, stress and patience whilst driving your taxi.