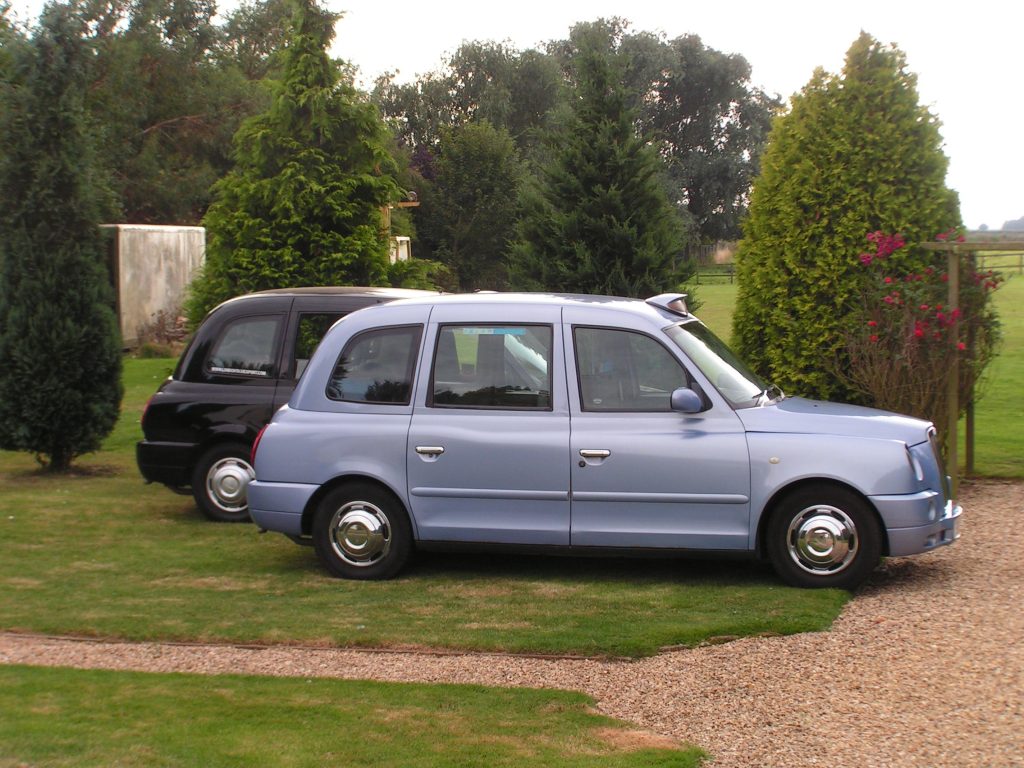 Kyle came in today from our main dealer taxi source in London.
We had a lovely drive back in the sunshine of the day.
Traffic is now normal again with all 5 lanes on a13 blocked.
This is a thistle blue gold edition tx4 taxi.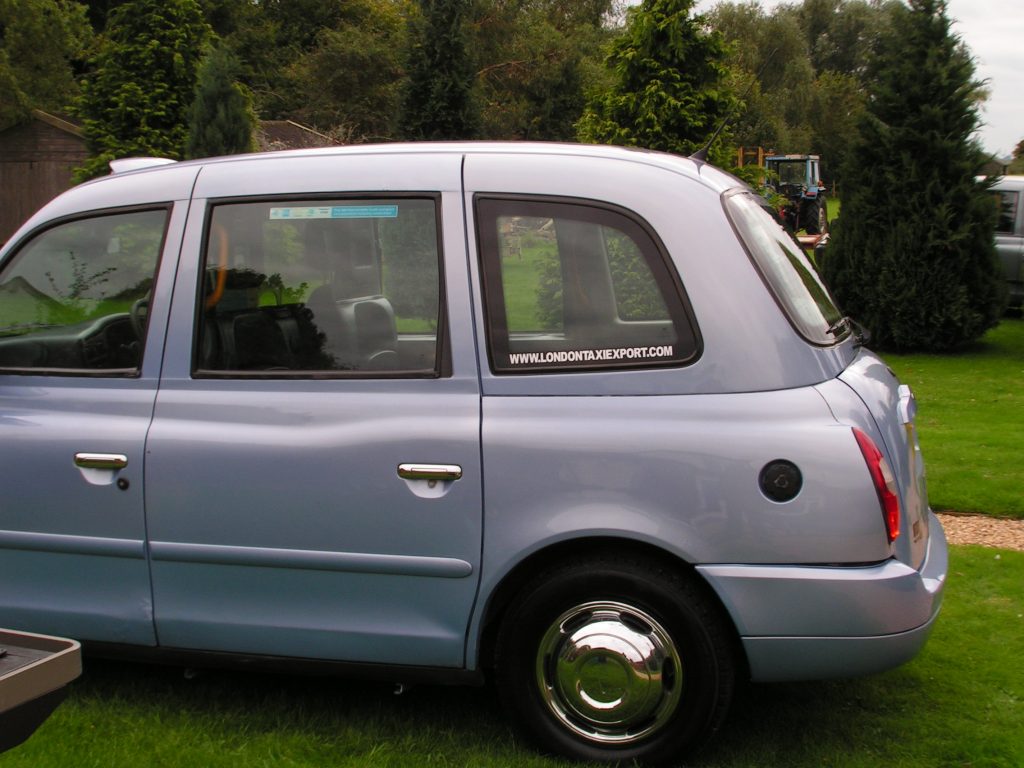 Photos of Kyle as it came into us.
Its already booked in the bodyshop for a weeks work. The rear boot (trunk) and several blemishes on the bodywork to make this London taxi cab gold edition the cream of the cream, like it was when it drove out of the factory.
Probably the nicest of all taxi cab colours, and being the gold edition has many upgrades including the rear passenger cold air-conditioning option. (we have a very good local aircon guy to service these systems before it leaves for the new adventure.)
Kyle is a typical owner driver London cab. Pampered and well looked after. Just how we like them.
We can offer many upgrades to suit, do ask, including 7th seat conversion with legal seat belt fittings, and almost a rally car like preparation if Kyle is leaving here and driving many thousands of miles home, something that often happens..
Kyle is ready for every occasion.
A two owner vehicle that has just finished London service due to age.
Kyle will come with one years UK mot if staying in UK.
VM-Chrysler turbo diesel euro 4 emission status.
5 speed automatic gearbox.
Being gold edition it has all the options including front and rear air conditioning facility.
Thistle blue is our most popular colour.
Kyle is a six seater (can have a 7th seat conversion) with deluxe everything really.
Quandry time for us.
Our joy is making them better and enjoying their new adventure.
We really do go through them. Many go for export and often get driven thousands of miles
Just to get home or used as long haul holiday transport.
But Kyle could be sold off the block..as it is..
Our black cab sue is just the same…apart from a few cosmetics..and they can be done anytime..Kyle is ready for action really..oh course it also makes kyle very affordable if we do not spend a month of our life prepping for the future..
You kiss lots of frogs before you meet Sue or Kyle.
So its up to the buyer if you want our superb refresh of kyle or simply enjoy him as he is..
We will still have to put him on our ramp for our peace of mind if the way forward is use as is and save money.
We have already ordered another boot lid for Kyle..just because we can..this will be included which ever way you go forward with your purchase.
World delivery option still same..
In real world you cannot beat our service what we offer for value for money with our prepped and checked export taxi. Nobody goes to the effort of our little team.
We just think kyle could go for a while without our month long refurb.
Saying that…rest assured of we carry out our refurb its posh hotel or wedding ready. No excuses.