LONDON TAXI GOLD EDITION TX11 DIESEL AUTOMATIC . BLUE . READY FOR NEW LIFE. WORLD EXPORT.DELIVERY.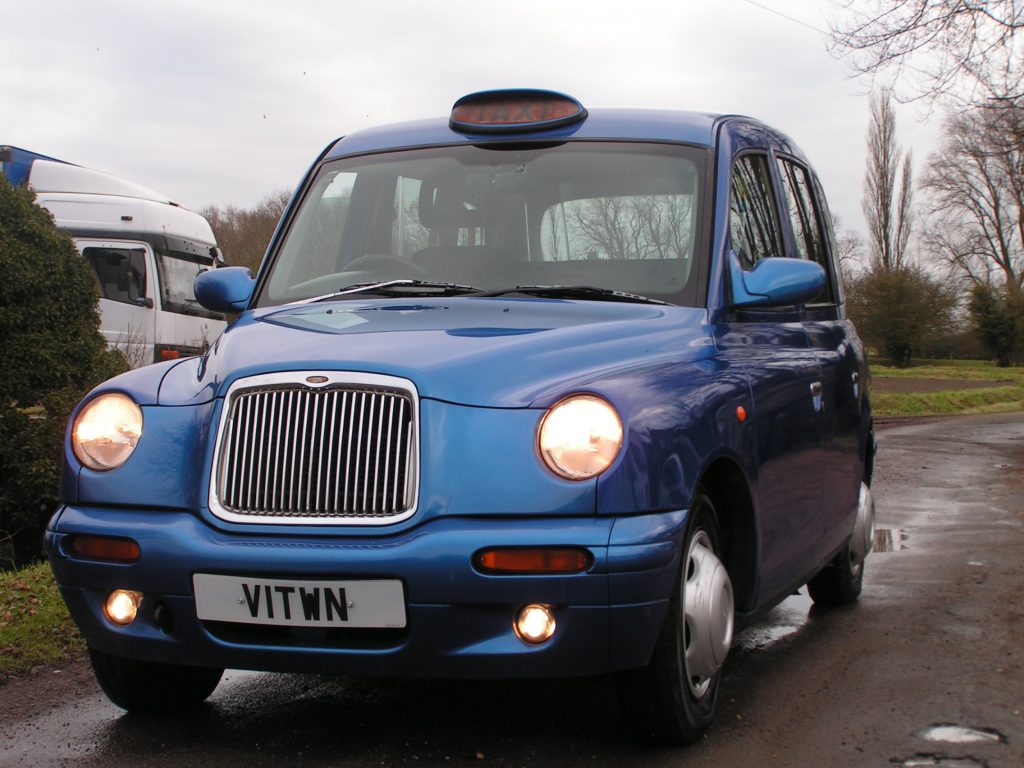 THE ULTIMATE VEHICLE OF ALL TIME. THE LONDON TAXI .DIESEL AUTOMATIC. EURO 2.
i have a small collection of this iconic vehicle. at one point i had every colour option. oh boy. how weird.and i dont drink. hehehehehehe,
i have three left for your approval. the day job involves export and logistics delivery. so do ask. here to help. we have global shipping numbers.
my every day driver is actually a london taxi. its a tx2 like this one. its in factory silver. and even driving it around i was getting £72 a month for advertising on the side. people look at taxi driving past.always will.
i like the london taxi LTI TX2 the best for daily driving.
in uk reason being its cheaper tax before 2007 and i am mean paying the government any more than i should. and unlike modern vehicles that depreciate every time one gets in them,the london taxi stays the same or more as long as its looked after. and parts are next day..new or used or refurbished and almost free. they park anywhere..they drive like a classic diesel range rover..not fast but keep with modern traffic including motorway. and i can get lots of bits including motorcycles in the back.do you know the rear seats fold up to make a van like space when required. and the gold model taxi like this blue one offered has hot and cold climate control front and back..awesome heat or ice cold.
i only buy my taxi in london, straight off the block.when they run out of their taxi plate they can no longer be reclassified for central london..some say electric only in london..but its not the case..at present law and government the current diesel taxi has 12 years to run..and when the lithium run out..we go diesel again.
i would never purchase a london taxi out of london. i have tried and was disappointed. your choice for your taxi however.
on offer is my blue wedding quality taxi. TX2 with full service history. 2 owner drivers from new. and it shows. always garaged..yes in london. and it shows. engine is the ford duratec diesel euro 2 with the automatic overdrive gearbox. power steering and front and back climate control..central locking and all the extras like front and rear controls that the posh gold edition has. it has also been used for weddings. yes it that good and the wedding dress compliments the lovely colour blue. miles are half that of non owner driver taxi..due to owner drivers choose their hours. and it shows.
these ford engines are chain drive and no cam belt. but you have to change the oil on the dot. no excuses. they will go on for ever. usual looking after old school. the interior both front and back is lovely. wedding quality lovely. no wear other than normal. no excuses..i have lots of photos but wanted to show the outside. the engine bay is as clean as the body. long uk mot october 2021. these get moted when london taxi every 6 months..but with normal use its only once a year. same as car. expect 40 mpg. tank is not big. but lasts a week driving all the time. good sterio front and back. intercom. good covid as air is different front and back..and of course it comes with disabled ramp and extension.
i will fully service this before collection or delivery. or you can do it yourself. i will supply parts catalogue too. parts are so cheap. export no problem. ideal hot or cold climate due to cosy hot interior or ice cold aircon. located near kings lynn norfolk. 2 miles from main line station. i have this one. my silver one..(still has advertising on it) and a peach of a tx4 2007 taxi in gleaming black with the euro 3 chrysler engine and auto box. i am downsizing my collection. all taxi as ready to go and can come fully serviced if required. i can deliver to your door or export. do ask. price reflects the quality. any driving tuition is free..you would be amazed what a taxi can do.here to help. storage here is free once item is paid for in full.
do ask for folder of photos.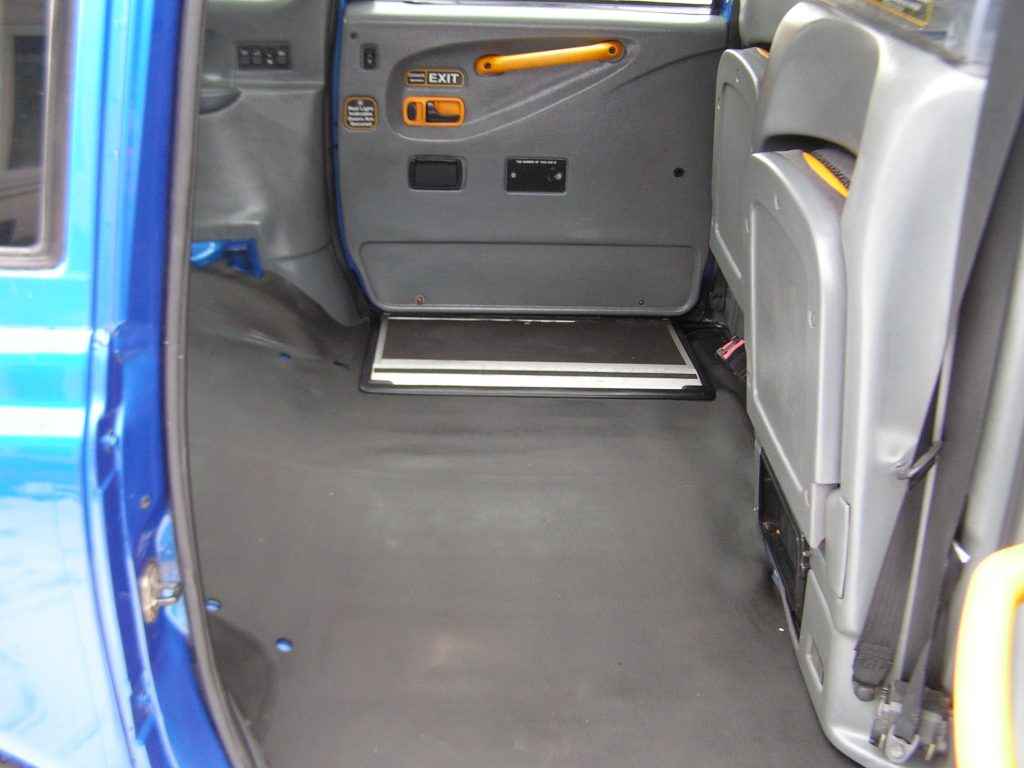 Some photos will be updated.. Some photos showing how far we go to COVID deep clean our taxi.much easier to take everything out of the rear.. Hand inspect and clean by hand.. Inspecting any problems or blemishes, they go back and smell lovely and its proper nice.the rear went back in the snow.. So we didn't take the disabled ramp out for photos..but it has both..kerb and non kerb extention. Did you know the extra ramp in the boot is for no kerb access
and being a gold edition..the sliding near side rear seat that meets the client actually outside the vehicle makes total sense. Its very secure when not in use.
Under bonnet is a peach. It will come fully serviced and checked with an inner wing out steam clean and inspection before being undercarriage sealed before road test.
Awesome value for money. we have several in black blue and silver at present.company logo can be supplied and fitted before delivery.
We export these worldwide and love a conversion job..the nuttier the better..
The blue one being 2005 is cheaper road tax than a 2007 onwards for instance..
Any driving instruction is free once the vehicle is purchased. our driver will be happy when your happy. No rush.